Who Are The UAV Experts?
UAV Expert News is the leading source for unmanned aerial vehicle (UAV) and drone news, information, and education. Powered by industry professionals.
We feature industry news, new products, reviews, tips and the best in aerial photography and videography. Our team features both original and curated UAV content from around the world to spread the good word about drones and UAV technology. Each article we curate is linked back to the original source and full credit is given to the author.
This site is free to use and we hope that you will click the links to each company and or articles source. We welcome sharing and reposting of UAV Expert News original material so long as we are properly attributed.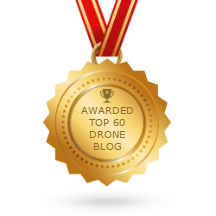 Copyright © 2017 UAV Expert News. All Rights Reserved. Powered by UAVExpert.aero.
UAV Expert News by UAVExperts is licensed under a Creative Commons Attribution-ShareAlike 4.0 International License.
Permissions beyond the scope of this license may be available at http://www.uavexpertnews.com/?page_id=1699.